March, 2017—SLEDS Releases Annual Report
Over the past several months, the SLEDS team has been working to create the SLEDS Year in Review. The first of its kind, an annual report, is an attempt to engage stakeholders in looking back at the growth SLEDS has experienced and looking forward to the development set in place for SLEDS.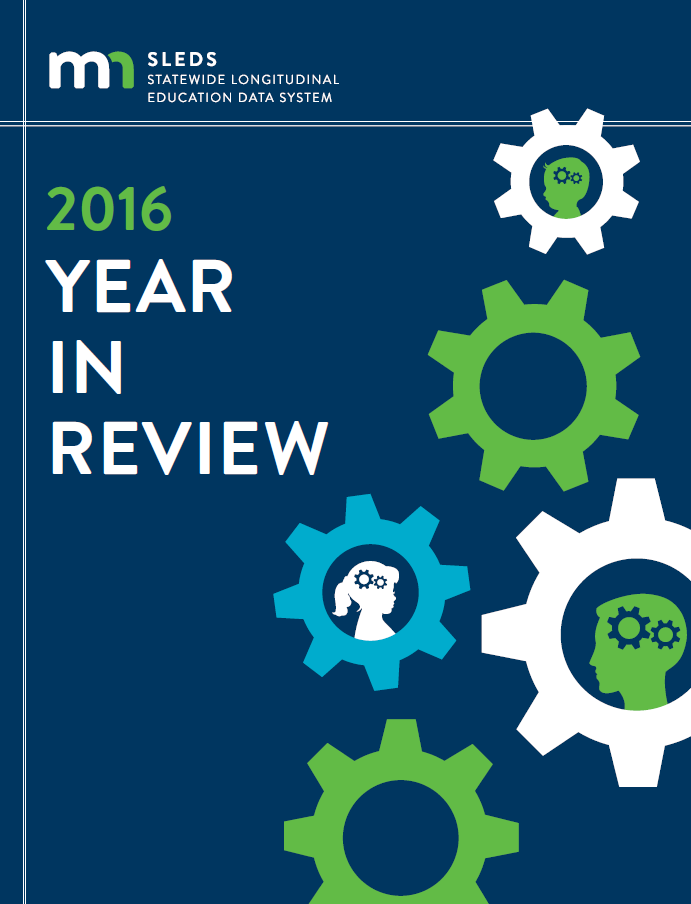 For Minnesota stakeholders, from students and parents, to educators, business leaders and policymakers, data is essential to making informed decisions. Leaders in education and workforce rely on data to evaluate both individual and system needs from pre-kindergarten through postsecondary education and into the workforce. SLEDS is a vital instrument for making data driven decisions.
This report describes the mission, achievements, purpose, and future of SLEDS. In reflecting on the efforts that brought SLEDS to its current status, we can look forward to the work in the years to come that will build a sustainable data system. As Minnesota faces new and unknown challenges in education and the workforce, we need diverse stakeholder groups to engage with the tools available to identify potential for system improvement and more strategic public investments. SLEDS is only the instrument to answer critical social questions.
SLEDS is a joint effort from Minnesota's Office of Higher Education (OHE), the Department of Education (MDE), and the Department of Employment and Economic Development (DEED). SLEDS brings together data from education and workforce to identify viable pathways for individuals in achieving successful outcomes in education and work. It will also inform decisions to support and improve education and workforce policy, helping to create a more seamless education and workforce system for all Minnesotans.
To access the mobile analytics site, visit sleds.mn.gov. Feedback on the mobile analytics site is welcome; please share your reaction or ideas for improvement with sleds.support@state.mn.us.